How Big Must Be Your Down Payment On A Home Purchase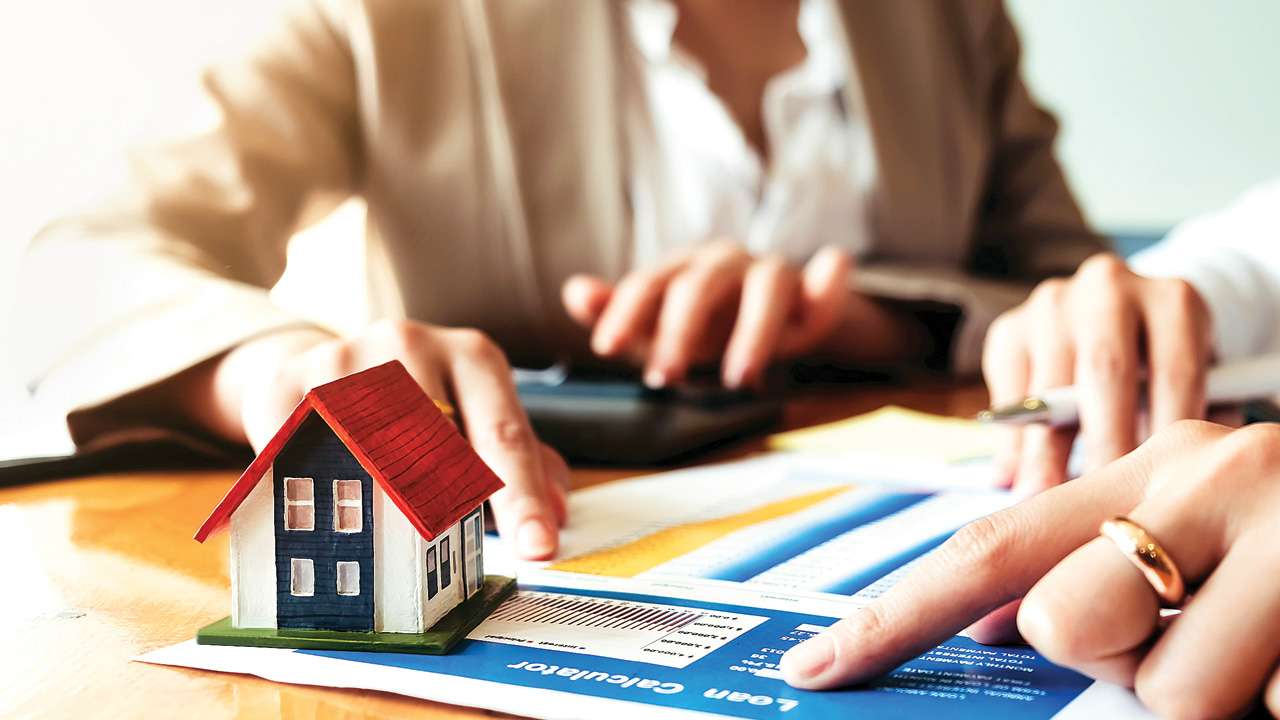 What is Down Payment?
A down payment is your money contribution in purchasing a house. It is the percentage of the purchase price of the house which you do not finance. Also referred to as own contribution or OCR in the mortgage industry, down payment is your equity in the house without which the funding for your property is not possible. The amount of liquidity you need to put down as a down payment depends largely on the purchase price of your home.
The standard percentage of down payments required as per the house value are:
10% for the market value of the property/house below Rs.30 Lakhs.
20% for the market value of the property/house from Rs.30 Lakhs to Rs.75 Lakhs.
25% for the market value of the property/house above Rs.75 Lakhs.
How Big Must Be You Down Payment?
The amount you should put down as down payment while buying a home is a personal decision that depends on what is the best for your finances. You may put down more in addition to the standard percentile of the down payment. The higher the down payments the more benefits you shall earn from the lenders of the home loan.
Benefits Of Paying Higher Down Payment
Higher down payments means lesser home loan amount, which means lesser interest over the home loan amount.
With higher down payments you are of lesser risks to the lenders i.e. Banks/HFCs/NBCs and hence you have access to the lower home loan interest rates. An interest rate that is just one or two points lower can save you thousands and lakhs over the course of your loan tenure.
Current Home Loan Interest Rates Of The Leading Banks
Bank Name
Home Loan Rate Of Interest
Home Loan Processing Fees
Loan Tenure
ICICI Bank
6.80% p.a. onwards
0.30% of the loan amount + applicable GST
Up-to 30 years
Limited period offer with ICICI Bank
Zero processing fees (PF) for cases above Rs.1 crore. Applicable GST on the PF to be paid by the borrower.
CLICK.
HDFC Bank.
6.700% p.a. onwards
Up-to 0.50% – up-to 1.50% of the loan amount + applicable GST
Up-to 30 years
Limited period offer with HDFC Bank
Rs.5,900/- + GST (For Salaried)
CLICK.
Canara Bank
6.90% p.a. onwards.
Rs.10,000/- + applicable GST
Up-to 30 years
Click to get the complete chart
Since the down payment is your equity in a home at the moment you buy it, you need to save money for the down payment, if you have to buy a house. For some saving for a down payment can take months, years or even decades. Savings is not an easy task. You must learn the art of saving money. You may consider these 8 best investment plans to save your money.
To save on the interest is the general tendency of all. Maximum times the purchaser of the house try to his own contribution funds more and borrow less from the lenders so as to minimize the interest outgo. But before doing so, it is mandatory to weigh the prioritization of the tasks. Putting more down payment also means having less money for renovations & repairs, for interiors, for painting your walls and for buying new furniture. Putting more down payments means waiting longer to buy your home. Putting more down payment means you liquidate your savings and investments which means you have access to lesser or no savings in emergencies. So it is important to understand, if you have income constraints it would be wise to postpone your home buying decision.
Yet another common mistake usually observed is you try to get an unsecured loan / personal loan whenever you fall short for the OCR amount. Remember personal loans being unsecured in nature are highly priced in interest rates & have lock-in periods, thus putting conditions on the partial payments and foreclosure of the loans thereby attracting heavy closure fees. Moreover since the personal loans are obtained for a shorter duration the EMIs for such loans remains high and as such it eats your borrowing capacity when you go for a home loan. Unaware of these facts can pause your dream to purchase a house of your own. Know your home loan eligibility with Loanfasttrack's home loan EMI calculator.
By,
Loanfasttrack
Loanfasttrack is a Mumbai based loan provider company since 2015 offering loan services in Mumbai on– housing loan in Mumbai, mortgage loan in Mumbai, personal loan in Mumbai, business Loan in Mumbai, unsecured business loans,home loan transfer, top-up loans and loan transfers. Loanfasttrack is a direct sales associate with leading banks namely, ICICI Bank, HDFC Ltd, Canara Bank, Citi Bank, Piramal Housing Finance, etc.
Loanfasttrack's specialized services include providing:
Contact Loanfasttrack:
Website – www.loanfasttrack.com
Email – info@loanfasttrack.com
Tel – 9321020476