Tele – Calling Étiquettes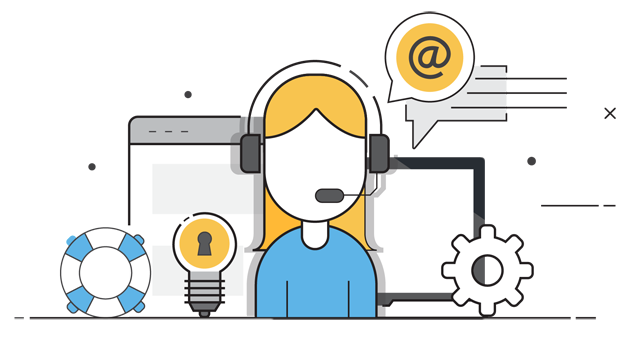 Recollect, once when you were busy and you received a call from an unknown number. A pleasant voice with honey-coated words interacts with you from the other side of the call. Sugar-coated words, yet you were annoyed and disturbed by the voice & the call.  Correct! This was your tele-calling experience. Well, we all must have come across a similar situation once. It reminds me of an incident which occurred with our previous finance minister Late Pranab Mukharjee, while he was in the middle of the discussions in the parliament. It was a call from a finance company, the lady over the phone was selling him a financial product- home loan. This incident raised an alarm and thereafter the telemarketing rules & concept of DND – Do Not Disturb were tightened.
What Do You Mean By Tele-Calling?
Tele-calling is a marketing strategy for selling a product or services to the masses over digital technology i.e., a telephone. It is one of the widely used sales techniques in all sales/marketing driven products and services. The concept gained its importance in late 2000 where numerous financial products such as credit cards, CASA (current and savings account opening), insurance, stock trading, etc. was gaining its momentum. Getting four-five such telemarketing calls in a day was a common thing with every individual.
Tele – Calling Étiquettes
Every company with sales and marketing has a code of conduct for their sales tactics to be adhered to by all salespersons. Below mentioned are the general tele-calling etiquettes that must be followed by all tele-marketers.
1) The prospect should be contacted only when the call is not expected to inconvenience him / her.
2) The telephonic contact to the prospect should normally be limited to the prescribed calling timings of the company i.e. the working hours of the company= broadly between 930 hrs to 1900 hrs.
3) A tele-marketing executive (TME) can call the prospect on any other time other than the prescribed time above only when the prospect authorizes him to do so either in writing or verbal.
4)TME should not mislead or make any false / unauthorized commitment on behalf of the company for any facility/service.
5) TME must ensure that the prospect registered under DND registry is not to be called.
6) A TME must provide his and his company's identity to the prospect when called at first place. Pleasant words of greeting can prove to be important to give a good start for the conversation.
7) A TME must request permission from the prospect to proceed further- If denied permission should apologize and politely disconnect the call.
8) As a general rule the purpose of the call must be specified by TME.
9) A TME should always offer to call back on landline, if a call is made to a prospect on his cellular number.
10) TME must inculcate communication etiquettes of non-interruption & non argument. He is expected to talk in the language which is most comfortable to the prospect.
11) The TME must keep his conversation limited only to its business matters.
12) A TME must be trained properly to understand the need of the prospect and his terms/conditions if he plans to buy product/services from the TME.
13) The TME must provide details of his superior to the prospects if he asks for.
14) On a closing note, over conversation a TME must thank the prospect for his time and reconfirm him for the next call or next visit details & later once again greeting him to end the call.
15) A TME must not call the prospect for the next 3 months with the same offer if he has expressed lack of interest for the offering by TME.
But with the increasing competition in the field of sales and marketing the tele-calling etiquettes seem to have lost its presence to the aggressive selling, impatience and impolite behaviour of the TMEs and to the innovative ways of selling such as bulk text messages, email marketing, use of online digital platforms like google marketing/advertisement, social medias marketing-Facebook, WhatsApp, Twitter, LinkedIn, etc.
By- Loanfasttrack.
Loanfasttrack is a Mumbai based loan provider company since 2015 offering loan services in Mumbai on– housing loan in Mumbai, mortgage loan in Mumbai, personal loan in Mumbai, business Loan in Mumbai, unsecured business loans,home loan transfer, top-up loans and loan transfers. Loanfasttrack is a direct sales associate with leading banks namely, ICICI Bank, HDFC Ltd, Canara Bank, Citi Bank, Piramal Housing Finance, etc.
Loanfasttrack's specialized services includes providing:
Visit us on https://www.loanfasttrack.com/. You can also email us on info@loanfasttrack.com or speak to our experts on 9321020476.