How To Apply For Home Loan With Bad CIBIL Score – By Loanfasttrack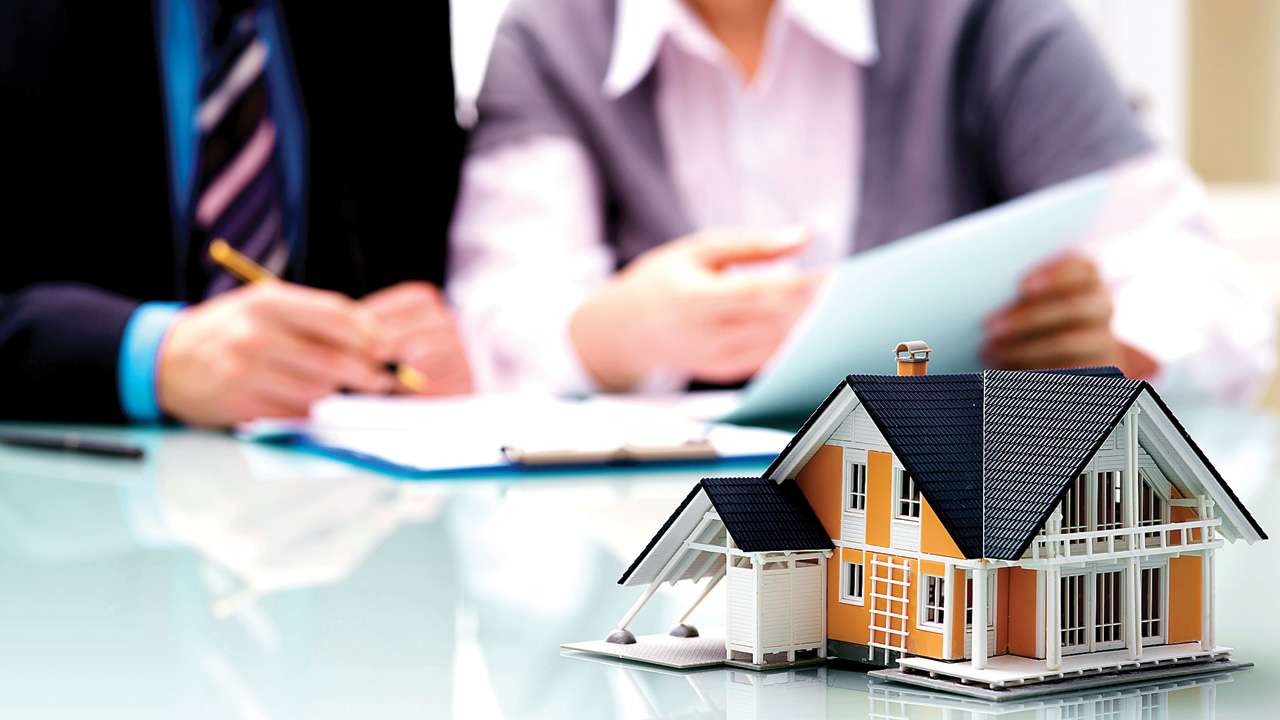 Is your CIBIL score low? Are you facing difficulty in getting a loan with bad CIBIL score? No worries- Here is what experts at Loanfasttrack suggests.
Understanding CIBIL
What is CIBIL & CIBIL score?
CIBIL (Credit Information Bureau (India) Limited) is an authority which provides credit ratings to an individual based on his credit worthiness and credentials which is decided on the basis of his lending and borrowing transactions. The agency which assesses the credit worthiness of the individuals is called the Credit Rating Agency (SRA). The authorized credit rating agencies in India are CRISIL (Credit Rating Information Services of India Limited, ICRA (The Investment Information and Credit Rating Agency), CARE (Credit Analysis and Research Limited), SMERA, Fitch India's -India Ratings and Research Pvt. Ltd.) & Brickwork Ratings India Pvt. Ltd., etc.
These agencies analyze the individual's repayment capacity, payment history, lending and borrowing history, outstanding balances, past credit and its repayment behavior, credit inquiries, etc. and generate CIBIL reports to ascertain his credit worthiness in the form of numeric ratings which is CIBIL Score. Below given are the approximate percentile weightage of the parameters which are salient for the calculation of the credit report/ credit score.
How To Read The CIBIL Score?
The CIBIL has categorized the credit ratings of the individuals from poor/low to excellent on a numeric scale ranging from 300 – 900. Below are the CIBIL score details:
750 – 900 = Excellent CIBIL Score.
650 – 749 = Good CIBIL Score.
550 – 649 = Average CIBIL Score.
300 – 549 = Poor / Bad CIBIL Score.
Low CIBIL score makes it difficult for the borrower to get loan with low CIBIL score. The benchmark score considered by banks for lending is 750 and above.
Home Loan On Low CIBIL Score
Scores below the benchmark are usually considered as low scores in the loan mortgage industry and therefore the minimum CIBIL score for home loan required is the benchmark rate of 750 and above. However, housing loan for low CIBIL score is also possible but with higher interest rates and processing fees to the applicants. But the poor credit score makes it difficult for the applicant to get a home loan even at a higher rate of interest and charges. (Read to understand the importance of CIBIL in home loan)
However, do not let your low scores hinder your dream to purchase a house of your own. Buying a home with bad credit is no longer a problem. Speak to experts at Loanfasttrack (9321020476) to seek assistance on a home loan with bad credit.
Banks find applicants with low credit scores risky and hence Loanfasttrack explains how to get a home loan for bad CIBIL.
You have Savings / current account.
Have a Salary account.
You have taken a loan and made timely repayments.
You have taken a loan and pre-paid before time.
You have an ongoing loan with a good repayment track.
You have made investments such as fixed deposits, recurring deposits, mutual funds, gold bonds, etc.
Your relationship bank is aware of your creditworthiness which improves your chances of getting a loan for bad CIBIL.
Approach NBFCs/HFCs. Non-Banking Financial Companies/Home Finance Companies have less stringent policies and may take approval for your low CIBIL home loan requirement. But they may charge you with higher interest rates, mandatory property insurances and other processing charges.
HDFC Ltd., LIC Housing, PNB Housing Finance Ltd. Tata Capital, Bajaj Finance, etc. are some to name for.
(Click to find out why NBFCs interest rates are higher than banks)
Add a co-applicant with good CIBIL score to your home loan application preferably an earning co-applicant. Good CIBIL record of your co-applicant will make you eligible for home loan.
You may also add a guarantor to your loan application who is financially stable & is having a good CIBIL record. This improves your chances to get a loan i.e. bad credit home loans is then possible.
Provide sufficient evidences about your financial stability to the bank. Club your income from additional sources such as salary hike, perks, allowances, incentives, bonus, rental income, agricultural income, etc. and make the bank count your additional income to prove that you are financially secure and stable to repay the loan on time.
Offer additional security-assets, investments, etc. along with the property (primary security) which you wish to purchase. The additional security improves your chances of loan approvals even with bad CIBIL and also makes you eligible for higher loan eligibility.
If possible increase your OCR i.e. own contribution amount for purchasing a house and opt for lower home loans. In this way you pose a less risk to the banks and they are more likely to approve your bad CIBIL home loan.
Make loan settlements of any pending overdues (of credit cards, personal loans, consumer loans, mortgage loan, home loans, etc.) which are reflecting in the CIBIL records and obtain the NOC of the settlement from the bank. Produce the NOC for the loan process in bank. Clearing your outstanding debts helps in improving CIBIL score in the long run.
Although this may help you to get a home loan for bad CIBIL score but if you fail to pay off your debts due to financial troubles and if you default later, CIBIL will be badly impacted reducing your every possible chances to get any type of fresh loan in the future. Loanfasttrack hence suggests following simple measures for improving CIBIL scores.
Make timely repayment of your loan EMIs. If possible always keep an advance EMI balance of at-least 1 month in the account. (Use Loanfasttrack's EMI calculator to calculate your EMI)
Opt for an auto debit facility – so that you do not miss your EMIs.
Keep track of your CIBIL score. Do CIBIL score checks at regular intervals.
Limit your credit inquiries (hard pull) for loan applications.
Convert your settled accounts to closed accounts.
How To Apply – Home Loan For Low CIBIL Score
Visithttps://www.loanfasttrack.com/ and submit your loan application, mention your name, contact details (email & contact number), loan type and location. Our professional expert will get in touch with you, and will discuss the related aspects over the phone for the home loan processing, later arranging for a personal meeting with Loanfasttrack's professional Relationship Manager.
About Loanfasttrack
Loanfasttrack is a Mumbai based loan provider company since 2015 offering loan services in Mumbai on– housing loan in Mumbai, mortgage loan in Mumbai, personal loan in Mumbai, business Loan in Mumbai, unsecured business loans,home loan transfer, top-up loans, car loans and loan transfers.
Loanfasttrack is a direct sales associate with leading mortgage lenders namely, ICICI Bank, HDFC Ltd, Canara Bank, Citi Bank, Piramal Housing Finance, etc. Our specialized services include providing:
Reach us on 9321020476 or log on to https://www.loanfasttrack.com/ for additional details. You can also email us on info@loanfasttrack.com.
Additional Read: